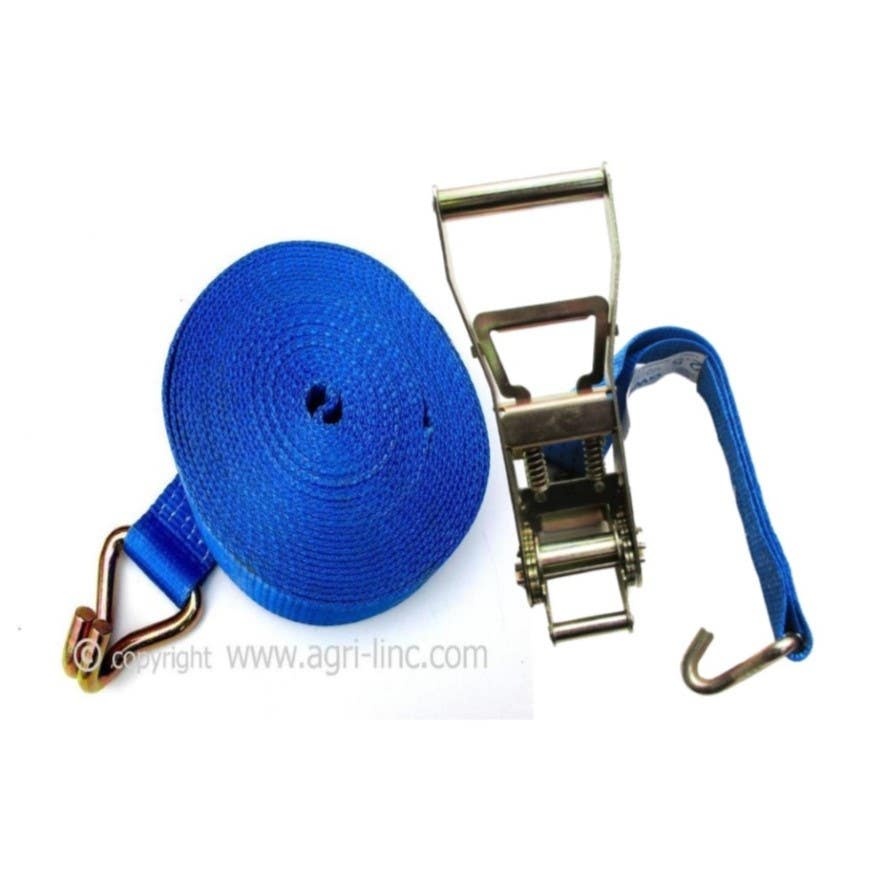 Ratchet Straps
Ratchet straps can be essential for such a broad variety of task within agriculture, and if you are looking for a wide range of products from the leading brands, Agri-Linc is the place for you! Our ratchets straps collection is second to none - from individual items to bulk sets. And there's more good news - we strive for next day (Mon to Fri) dispatch on every item, meaning you can get the ratchets straps you need to crack on with your day to day activities.

You will find ratchet straps sets from leading brands within this collection. This Agri-Linc selection includes 5 Tonne 50mm PREMIER GWS Ratchet Sets; an 800kg 4 Metre Compact Ratchet Strap Set; a Simba 2.35m 50mm Ratchets Strap Set C/W Flat Snap Hooks, Orange Webbing; and an 800kg 6 Metre Compact Ratchet Strap Set. All of these items are noted for their longer working life, offering you a healthy return on investment. They come in a variety of lengths and ratings, and have been tried and tested for agriculture & haulage.

Take a look through our range of ratchets and straps and choose the parts or sets which meet your requirements. If you have a question or query relating to any of our products we are always here to help. Call us today on 01778 591 225.